Date:
Saturday 6 August 2016,
CASH SAVAGE & THE LAST DRINKS
Guests: Jep & Dep + Brett Marshall
Sorry, there are no tickets available for sale yet.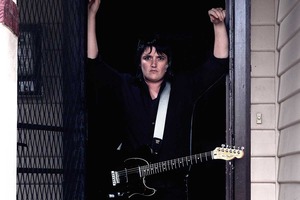 PLAYING TIMES:
Brett Marshall 8.20pm
Jep & Dep 9.30pm
Cash Savage & The Last Drinks 10.40pm til 11.40pm

$20 at the door if still available

Cash Savage and The Last Drinks return to the stage to celebrate the release of their third album, One of Us, due out in June.
On the back of a hugely successful European tour last year, this award-winning six piece have their eyes firmly set
on their home turf, which takes them to the Northern Territory, South Australia and New South Wales, and their biggest ever hometown show in Melbourne.
Grab tickets now to see Cash and the band on their only Australian headline tour for 2016.